Click the picture above
to go to Mrs. Jump's
blog and find many more
great posts about books!
Miss Smith's Incredible Storybook,
Miss Smith has a "magic" storybook
that brings the characters to life!
What happens when the principal
takes over and the storybook
characters won't go back in the book...
you'll have to read it to find out!
beginning of the year and
sparking the imaginations
of the students and showing
that books are magical!
Click the picture above to
check it out on Amazon.
If you are interested, I created
this packet to go with the book.
Like my Facebook page and I
will offer this in a flash freebie
again in the next couple of days!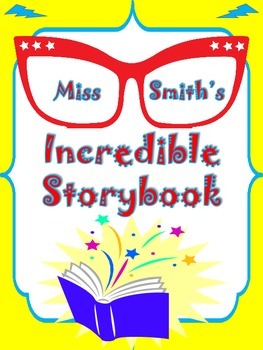 Check out this post to enter my
fairy tale giveaway! This product
is included along with several more
fairy tale products, totaling more than
Thanks for stopping by!