Ashley from Just Reed ,
donated
her
B.M.E. Sub Tub
Featuring Dogs for this giveaway!
I purchased it last year and it was
a lifesaver! It is perfect for those
unexpected absences or planned
days off!
I created a classroom
management activity to go with it!
There are 3 complete days worth
of lessons in Ashley's packet...
one for the beginning
of the year, middle of the year,
and end of the year!
You can enter to win both PLUS
my Missing Teacher Investigation,
which is so much fun for a planned
day off! Just don't tell the students
you will be gone that day!
a Rafflecopter giveaway
Click each picture to check out
what one lucky person will win!
She has a 1st Grade and Kindergarten
edition available, so you can choose!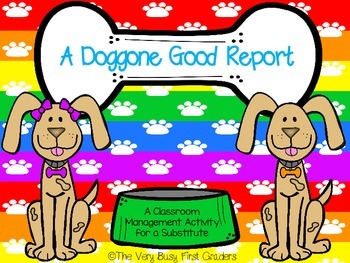 have purchased, are interested in
purchasing or win Ashley's Sub Tub!
I didn't have one of the books,
so I made an alternate activity last year!
This is a freebie!
Thanks for stopping by and good luck!