Actually, we have so much
left to cover I wish we had
more time! We have had way
to many late starts and early outs!
I did have to stop working to
do this month's Currently!
I really enjoy this linky!
I enjoy getting a glimpse into
others days and it's nice to know
other teachers are feeling the same!
UPDATE
Late start this morning (more time lost!)
and look at my poor
Magnolia tree!
My Mother's Day Tea is the 10th!
A week away and I haven't even
started making my movie DVDs
that we give the moms for a gift!
I don't even have the movies edited!
Do you all get a certain amount
to spend on your classroom?
We have a tiny amount of money
to buy all of our supplies such
as staples, tape, construction paper, etc.
I spend more each month out of my
own pocket then I get from the school
I have been "trying" since January
to get serious about losing this
weight I have gained! So that will be
my summer! Working out with some
fun thrown in here and there!
Visit Farley and link up!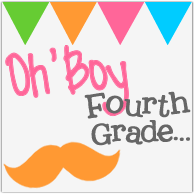 I am trying out a new linky!
Go to this blog post if you are
interested
in learning more and linking up!
Funny from a Honey
I like to pretend I can't remember
the
answer to things
and I blame it on being old.
They get a kick out of "teaching" me.
One of my little girls raised
her hand today
and told me
to dye my hair red.
Apparently people with red hair