Click the picture or
here
to get the
freebie brain based learning reminder card!
I made several different colored versions.
I read a blog post on Elementary Matters
and while I try to do most of these things,
oftentimes, in the rush of the day, I forget.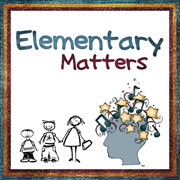 I plan to keep a card by my lesson plans,
because I HAVE to have a visual reminder!
Here's another freebie!
If you are looking for a couple of winter
activities, I do these every year and the
students love them!
The following aren't winter
specific but I do these in the
month of January when we
study adjectives and natural
resources!
Thanks for stopping by!